Job Board

Gordon-Conwell Theological Seminary announces a tenure-track faculty position in Counseling beginning in the Fall of 2023. The position involves online and in-person teaching responsibilities in a CACREP-accredited Counseling program on the campus in Charlotte, NC.
As a diverse community of faculty and students who share a faith-based commitment to professional counseling, we strongly encourage applications from underrepresented groups in higher education, including persons of color, women, international scholars, and individuals with bilingual abilities. The ideal candidate for this position should have a demonstrated capacity for rigorous academic scholarship, exemplary classroom leadership, an ability to integrate counseling and theology thoughtfully, a deep commitment to the local church and communities of color, and genuine personal faith. Above all, the candidate should exhibit a love for Christ and an embrace of the Gospel.
Please see full job description and application instructions on our Career Center.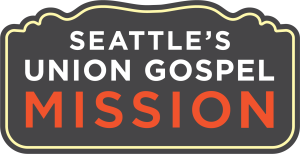 Director of Men's Recovery Program (Dual Diagnosis)
Seattle's Union Gospel Mission (UGM) is seeking an experienced leader and mature Christian to provide oversight for a 40+ bed in-patient addiction recovery program with a focus on dual diagnosis mental health and post incarceration. Your team will provide direct care and support for the guests, while you equip and empower your team and focus on vision, strategic planning, metrics management, and similar leadership functions. In addition to relevant education and experience, UGM values the soft skills of resilience, curiosity, team player, problem solver, detail oriented, and initiative. Team members at UGM work with a deep sense of purpose, have ample opportunity for career advancement and professional development, and impact people in greatest need.
Click here for more information
Click here to schedule a brief conversation

Friends University invites applications for a full-time Assistant Professor position in Psychology to begin in fall 2023. This position is a tenure-track, nine-month appointment with major responsibility in the psychology program. Rank and salary are commensurate with education and experience.
The ideal candidate will have a Ph.D. in Psychology, Human Services or a closely related field from an accredited institution. Candidates with a Master's degree and a significant amount of professional experience may also be considered, with the understanding that they would pursue a doctoral degree if hired for the position.

Assistant or Associate Professor of Psychology – Tenure Track
Houghton University invites applications for a full-time tenure track appointment in Psychology at the assistant or associate rank, starting in the fall semester of 2023. Specific teaching assignments will depend on how the candidate's expertise, interests, and experiences intersect with program needs.
The successful candidate will teach undergraduate courses in psychology, including foundational courses (e.g. Introduction to Psychology) and upper-level courses in clinical or counseling psychology (e.g. abnormal psychology, psychological assessment). Teaching will be in person, with some online teaching opportunities. Responsibilities will include teaching 3-4 courses per semester, advising students, departmental collaboration, service, scholarship, and enhancing online offerings.
Assistant/Associate Professor of Clinical Psychology
George Fox University announces a full-time, tenure-track faculty position in the Graduate School of Clinical Psychology (9-month contract). Our department operates with a community-focused ethos, an interpersonally collaborative and supportive approach, and a high bar for excellence. The faculty team is dynamic and innovative, and the program has long been well-respected nationally (e.g. strong match rates to APAAccredited and APPIC internships). The department is supported by a strong community network and an on-site community health clinic. Further, each faculty member has one day per week for dedicated clinical work/private practice. Finally, the department runs three optional specialty training tracks in addition to the Generalist curriculum. These include Assessment Track, Child and Adolescent Psychology Track, and Primary Care Track.

Licensed Psychologist, LPC, or LMFT (open to licensure candidates)
Join a community of therapists you'll love being with. Enter a workplace where systems are already established and questions are quickly answered. Hit the ground running.
Hours: Building to full time (at least 20 clients/week)
Location: Centennial, CO
Wages: W-2 employee with 50% commission (LPC & LMFT) or 55% commission (Psychologist)
Benefits: Education reimbursement, paid sick leave, flexible vacation policy, quarterly performance bonus.
Estimated Start Date: Immediately!
Requirements: Identifies as Christian. Laughs at jokes. Not weird.
For information that will entice you to apply (and contact information): https://www.envisionclinic.com/the-benefits-of-working-at-envision/

Full-Time, Tenure-Track Psychology Faculty Position
Asbury University invites applications and nominations for an open-rank, tenure track position in the Psychology Department. Potential for leadership responsibilities.
Position: The College of Arts, Humanities, & Social Sciences at Asbury University invites applications and nominations for an open-rank, tenure-track position beginning August 2023.
Institutional Commitment: Asbury University is an independent, Christian liberal arts university in the Wesleyan-Holiness tradition. In the desire to be a more inclusive community, reflective of the Kingdom of God, we especially encourage candidate applications from various ethnic backgrounds. At Asbury University, employees must display a committed and dynamic Christian faith along with the ability to support the University's Wesleyan Holiness theological position, lifestyle standards, and mission. Candidates must agree, support and adhere to University policies and procedures – including the Faculty Manual, Community Standards Guidelines, Human Sexuality Statement, and the Standard of Conduct for employees. Asbury University does not discriminate on the basis of race, national origin, gender, or handicap in its educational programs, activities, or employment practices.

Assistant/Associate Professor of Counseling
The School of Counseling at Richmont Graduate University is seeking a dynamic, education-oriented individual for the role of full-time Assistant/Associate Professor in the university's growing Clinical Mental Health Counseling Program. Positions are open on our online campus. Candidates must have a current license as a Professional Counselor or Marriage and Family Therapist, and a Ph.D. from a Counselor Education and Supervision Program accredited by CACREP by the agreed-upon start date.
As a member of the School of Counseling Faculty, the Assistant/Associate Professor will teach graduate courses and will supervise master's level students. In the role of Assistant/Associate Professor, the candidate will serve as an academic advisor to students, will serve on university committees, will support the university's strategic initiatives, will be responsible for course development and improvement, and will teach courses and participate in residencies as directed. Salary is commensurate with experience.
Faculty are encouraged to be active in the profession and engaged in clinical practice when possible.
Potential candidates should:
Create a profile on the university's human resources site: https://secure.entertimeonline.com/ta/InpRGU.careers?ApplyToJob=335689152 and
Send a letter of interest and a current resume to: facultyapplicants@richmont.edu or by mail, to: Dr. Cara Cochran, Dean of the School of Counseling, Richmont Graduate University 1815 McCallie Ave., Chattanooga, TN 37404.
Richmont is committed to the intentional creation of an environment of belonging that celebrates the uniqueness and diversity of our students, faculty, and staff, with the goal of advancing God's healing, restoration, and transformation in the lives of individuals, families, churches, and communities.

The Los Angeles Christian Health Centers is seeking a licensed social worker (LCSW) or licensed psychologist to reduce the distress and improve the mental health of the homeless and underserved populations presenting with complex medical and psycho-social problems on Los Angeles, CA skid row.  Bilingual Spanish preferred. Works alongside other professionals in multidisciplinary teams in order to deal with complex patient problems.
See full description and contact information here.

New Leaf Resources is seeking:  1) Clinical Director: Prefer IN licensed Psychologist (5 years+ experience) trained in psychological testing for children, adolescents, and adults; 2) IN licensed mental health counselors, marriage & family counselors, and clinical social workers to provide counseling to our clients (children, adolescent, adult outpatient clients).  Applicants must seek to integrate their Christian faith in their professional work and be interpersonally skillful in working within a team setting.
See full description and contact information here.

Position: Director of Training (Faculty/Administrator), Kentucky Campus.
As a faculty/administrator, the purpose of the Director of Training (DOT) for Counseling and Pastoral Care is to coordinate field placement coursework and implement training opportunities, in adherence to CACREP standards, that aid student integration of theory/techniques/faith in direct client counseling practice settings. In addition, the Director of Training position manages the Van Tatenhove Center for Counseling (VCFC), the department's training center and the only counseling center on the Wilmore (KY) campus.
See full description and contact information here.